Timothy Hendriks
Deputy General Director (Executive)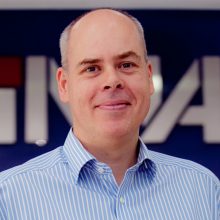 MSc degree in Civil Engineering; Delft University of Technology, The Netherlands
Member of the Netherlands Association for Wastewater Treatment and Water Quality Management (NVA)
Mr.Hendriks has vast professional experience in Infrastructural projects. In this field he has been involved in all stages and aspects including: Hydraulic Design, Feasibility Study, Master Planning, Environmental Impact Assessment, Resettlement Action Plan, Economic and Financial Analysis, Detailed Design and Preparation of Tender Documents, Preparation of Bidding Plans, Procurement and Site Representation of Clients Tender Evaluation and Procurement Advice, Construction Management and Supervision. The Projects, both new developments as well as rehabilitation of existing facilities, were carried out for central governments, municipalities and private developers.
In the past Mr. Hendriks was also a lecturer on operation and maintenance of sewer systems at the "Water Opleidingen" institute in the Netherlands. Mr. Hendriks also gained experience as a lecturer in Hydraulic Design at the UNESCO-IHE Institute for Water Education in Delft and at the Anton de Kom University in Paramaribo – Surinam.
Mr. Hendriks has ample overseas experience working in international projects ( Vietnam, India, Ethiopia, Uganda, Ghana, Surinam and Palestine), Mr. Hendriks has shown to work and communicate easily with local counterparts as well as with foreign experts. As a Project Manager/Team Leader Mr. Hendriks was responsible for project implementation, management, administration and quality and budget control of locally and internationally funded project..
Info

Skills & Expertise

Hydraulic Design, Feasibility Study, Master Planning, Environmental Impact Assessment, Resettlement Action Plan, Economic and Financial Analysis

Projects